Join Ann, her son Joseph and her friends for luxury cruising aboard four all-inclusive ships of Regent Seven Seas Cruises ... Seven Seas Explorer, Seven Seas Voyager, Seven Seas Mariner and Seven Seas Navigator. Videos include their experiences onboard and ashore cruising to amazing destinations around the globe.
All the way, Regent Seven Seas Cruises provides the perfect environment to truly relax and be very well looked after, with one of the best staff-to-guest ratios in the cruise industry, exemplified by personal, intuitive service. All accommodations are suites of at least 300 square feet and over 98% have private balconies.
Ann dines very well in up to five gourmet restaurants onboard including the iconic steakhouse Prime 7, authentic French cuisine in Chartreuse, the Asian inspired Pacific Rim, La Veranda which transforms into Sette Mari with Italian specialties, made-to-order dishes in Compass Rose, plus the al fresco Pool Grill, light meals in the Cafe and extensive in-suite dining.
Ann appreciates going carefree with butler service in Penthouse Suites and higher on Regent Seven Seas Cruises. Onboard activities always include expert guest lectures, theater performances and daytime enrichment.
Ann has also enjoyed upper-premium class cruising aboard the Riviera and Marina of Oceania Cruises which offer unrivaled cuisine, luxurious accommodations, exceptional personalized service and extraordinary value. And she has been pleased with "Freestyle Cruising" on Norwegian Cruise Line's Norwegian Getaway.
Ann likes these great guides to cruises and ports of call:
Be sure to visit our two affiliated websites:
See our video channel at YouTube.com/getcruising.
Top countries visiting this page since January 1, 2023: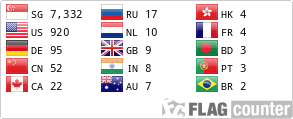 All videos and related content are the property of this website, with the exception that most of the music in the videos is owned by the respective copyright owners. Original content copyright © 2023 by Joe DePasquale. For questions, comments or errors on this website, please email to contact@getcruising.com.